Direct Integration Products

Payment products reflects the logic of the payment transaction and how does it go between your different service providers and Bee. The different payment products are on the different customer interfaces.
Throughout years of experience in the field of payment solutions, we have developed different products that fits almost any business need and business size. If you are an enterprise with topnotch sophisticated billing systems or a small flower shop with no website, you will find a payment product that fits your business size and needs. Our experts are always here to demonstrate our products, identify your business needs and recommend you the suitable payment product. They are even capable of tailoring a new payment product when needed and found feasible.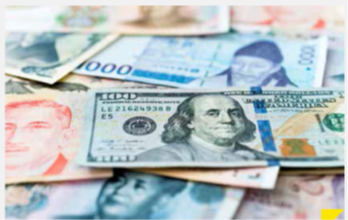 Client account electronic recharge
Top-up payment product is suitable for service providers with massive customers, where each customer has a unique ID and is putting money in his account with flexibility in amounts and time of depositing. Usually used for MNO's for prepaid lines, banks to deposit in current accounts or e-wallets.
This payment product requires direct integration and advanced billing system on service provider side.
Client account electronic recharge

Bill payment product is suitable for service providers with massive customers where each customer has a unique ID and is settling due payments with different amounts each time, but using the same customer ID. Usually used by MNO's for postpaid customers, ISP's, banks for settling credit cards minimum amount payment and any other postpaid payment.
This payment product requires direct integration and advanced billing system on service provider side.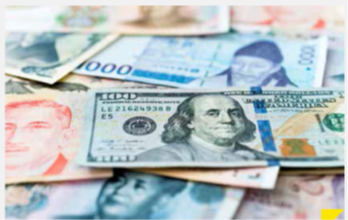 No integration/Simple integration


Available for merchants through simple integration APIs and web interface which merchant can use and start selling within one day. OGW is avilable in "Plug & Play" & "API" formats, suitable for any type of business that have extensive focus on booking over the telephone call or online ordering.
Another interesting product, is the Customer Subscription + Payment Collection product. If you need your customers/potential customers to subscribe for specific service you are offering and give your customer the facility to pay on spot after subscribing, we can surly help you reach all your potential customers nationwide. E.g. currently we are collecting subscriptions for current and new Vodafone ADSL users and OSN users, for the current users; if the user needs to change his subscription package and pay for his new subscription and for new user collecting all needed data and papers then payment subscription fee and subscribed package periodic fee. Another example would be the donations services, where we collect customers' data and donation and send data to the donation institution (service provider) instantly.
The Bee Payment Terminal is a new exclusive technology with touch screen, real-time cash acceptance provided exclusively by Bee to insure the ease & privacy of your payments. Best used for high traffic areas to decrease the load over the counter or an elegant value added benefit to employees of your company!
E-Vouchers is the evolution of scratch cards. Service providers and companies that are using scratch cards as a payment option are bearing a huge cost for producing and distributing these scratch cards. E-Vouchers payment product simply prints the pin code in front of the customer retrieving the pin from service providers' servers in a secure, cost effective and convenient way.This payment product can require integration and in some cases can be applied without integration.
bee Card
Bee Card…the ultimate online payment solution payment with no need to have a bank account, disclose your credit card information or long registration process.
You can issue Bee Card with any amount from EGP 5 to 5000 from any Bee outlet and use it in paying for a multitude of services and goods from online websites.
How to Use Bee Card?
Simply pay the desired amount of cash at your nearest Bee outlet.
Your Bee Card for the exact paid amount.
Use your Bee Card serial number/pin code to pay for goods/services at any e-shops that accept Bee Card.
Now Bee card could be purchased over Bee Mobile application, allowing sending small amount of token as a gift to your family, friends and loved ones in the form of Bee Card!
Use Bee Card
Reporting
Throughout years of operating in several destinations and regions Bee Developed a clear understanding of the business requirements and has developed a complete set of reporting tools that fit any organization type.
Reports structure, format and frequency is something you shouldn't worry about when dealing with the most reliable payment system provider in the region. Reports varies from online reports where you can check any transaction on real-time manner – usually used by support teams – or offline reports – usually used by finance and sales teams – and are received in a consistent and professional layouts.
Get in Touch
Security
In house software development with own R&D give us High Portability and Flexibility of integration. Thanks to Cross Platform Architecture system which makes Cash Collector to operate on any hardware, any OS, any database. Our High Transaction Server performance can handle up to 2000 transaction per second with compliance of security ISO 27000 standards. System hosted on two different Tier III (Plus+) Data Centers certified from Uptime institute, to archive maximum availability – 99.99%  To keep financial data secret from unauthorized parties (privacy) and Verify that messages has not been altered in transit (integrity) we implement military grade cryptography standards and hush functions like Triple DES, PKCS#1 RSA 2048 bit key cypher, SAM CARD (in POS terminals).  In addition, we may use digital signatures to prove that a party engaged in a transaction (nonrepudiation).  To protect users from unauthorized access and verify identity of users (authentication) login password pair used.  We also implemented logging of activity of every user, session expiry, locking account, password complexity policy, temporary password, captcha techniques.
Application layer uses SSL certificate from trusted and well-known Providers like GoDaddy. On transport layer VPN channel and data encryption between Merchant and Cash Collector, as well as VPN channel between Cash Collector and Service Provider's system would be implemented. Using "Connect" middleware to exchange information between Cash Collector and Service Provider's System will ensure securely exchange of data without intensive customization of the system.
On network layer Firewall, IDS/IPS systems used to secure the Cash collector from external attacks.
To prevent/manage  fraud cases Transactions analysis interfaces is in place, which provides tracking of any transaction with detailed information of time, date, location, type of transaction, actions done and behavior of account.
Get in Touch
Subscribe to Our Newsletter